Eckington School students celebrate GCSE success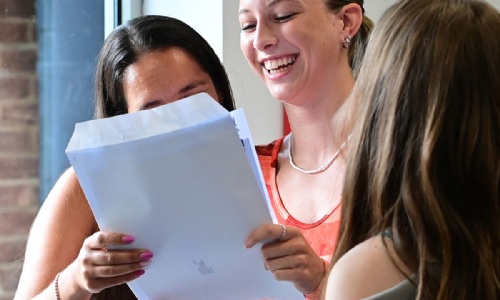 Year 11 students at Eckington School have been celebrating their GCSE and Level 2 vocational qualification results.
Eckington's Year 11 students should be proud of their results. Collectively, they sat exams in a total of 24 different GCSEs in subjects as diverse as drama, French, textiles and business studies and a further six vocational courses such as health, travel and construction.
Many of the students now embark on the next stage in their educational journey at Eckington Sixth Form, and the school looks forward to welcoming them to their dedicated sixth form facility in September.
Headteacher, Richard Cronin, said: "Eckington Year 11 students have worked hard to obtain these qualifications and can now reap the rewards of their dedication. They have done a great job and the Eckington staff and I are proud of them all.
"We look forward to welcoming many of them back in September, when they will join our Sixth Form to continue to build their futures, and that of our school. Wherever they choose to continue their journey, we wish them well and look forward to hearing of their future successes."